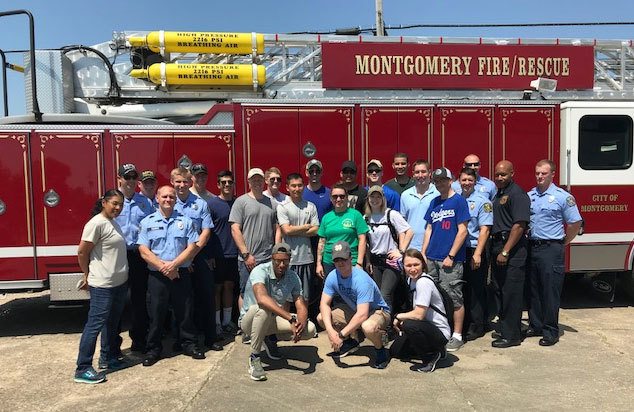 InTouchInc a 501 (c) (3) nonprofit organization,  was formed in 2011. Represented by a Board of Directors and Grant Coordinator, InTouchInc's mission is to provide and install a working smoke detector in every household in Montgomery who cannot afford to purchase their own. Due to the success of the project on a local level, we have partnered with the Fire Marshall's Office and the Fire College to take it statewide!
If you live around Montgomery and can not afford to purchase a smoke detector, you may contact InTouchInc by email at [email protected] or call:
If you live outside the tri-county area, and you need a smoke detector, but can not afford one, you may contact the Alabama Fire College at 1-800-241-2467.
Governor Kay Ivey joined us in launching "GET ALARMED ALABAMA"….opening the door for any resident in the state of Alabama who cannot afford to purchase a smoke detector to contact InTouchInc and have one installed.
MPACT Students from Montgomery Public Schools are committed to volunteering to install smoke detectors in and around Montgomery.  A few of them recently enjoyed a tour of the Fire College in Tuscaloosa! Thank you to the students and their instructors! We would also like to thank volunteers from BTW, ASU and those that register through Hands On River Region (HORR) to install smoke detectors.
Mayor Todd Strange, The City of Montgomery,  and The Montgomery Fire Department have been big supporters of the project.  First Responders accompany volunteers on each install, providing fire safety education to residents. Thank you to all of you!
Number to call to receive a smoke detector is: